Registered Master Builders & Licensed Building Practitioners covering the Wellington region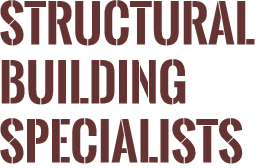 Brent Mackay is a trade qualified builder with over 30 years experience. Brent is also a competent digger driver, holds a Class 2 and 4 driver's licence and is a Licensed Building Practitioner.
Tordis Flath has 25 years experience in running businesses and as our Financial Manager handles all the accounts, invoicing, contracting and administration work.
As a Registered Master Builder, we have been assessed and inspected confirming our work is of a high standard and has satisfied clients' expectations.
We are a Licensed Building Practitioner (LBP) assessed as competent to carry out work essential to a residential building's structure or weathertightness.
We are members of Site Safe as we take health and safety very seriously.