Registered Master Builders & Licensed Building Practitioners covering the Wellington region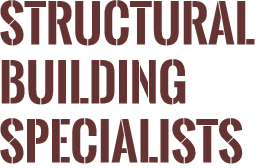 Brent Mackay is a trade qualified builder with 30 years experience. Brent is also a competent digger driver, holds a Class 2 and 4 driver's licence and is a Licensed Building Practitioner.
Over the years, Brent has built a reliable, loyal network of subtrades, engineers, designers, and architects that all work to ensure that our projects run smoothly from the design and inception state to completion of your project.
Sam Mackay (Brent's son) is a trade qualified builder and experienced digger driver.
He has been driving diggers since a very young age. His photo shows him learning the ropes with his Dad. When he is not working, he enjoys 4-wheel driving and diving.
Tordis Flath has 25 years experience in running businesses and as our Financial Manager handles all the accounts, invoicing, contracting and administration work.
As a Registered Master Builder, we have been assessed and inspected confirming our work is of a high standard and has satisfied clients' expectations.
We are a Licensed Building Practitioner (LBP) assessed as competent to carry out work essential to a residential building's structure or weathertightness.
We are members of Site Safe as we take health and safety very seriously.