Registered Master Builders & Licensed Building Practitioners covering the Wellington region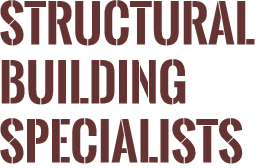 Is your floor sloping?
Are your windows and doors difficult to open and close?
​
These are symptoms of failed foundations and we have the expertise to fix these.
We can install new piles, we can drive timber and steel piles, or we can simply re-level your house using packers on the existing piles.
Our structural building experience means we build a lot of retaining walls using a broad range of materials.
We aim to achieve structural integrity while being pleasing to the eye on every job, whether engineer-designed walls 4 metres high or decorative fencing.
With 30 years experience in building around Wellington covering larger multi-level extensions through to smaller jobs around the house, we can take your initial ideas to completed reality that will complement and enhance your existing property's features.
COST-EFFECTIVE SOLUTIONS TO ALL TYPES OF BUILDING WORK